Are you getting pumped for UGA vs. South Carolina this weekend? We are! And to show our support, we are selling our 'Who Loves the Dawgs' fill-in-the-blank buttons. Show the support of your own organization (we're a little bias, but we think ONA/SPJ is a good choice) as you bleed red and black this Saturday. Reserve one here.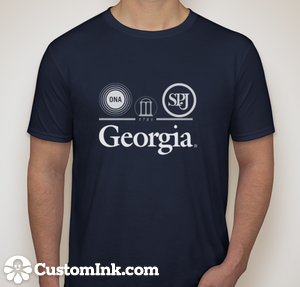 And don't forget, t-shirt orders close soon! Order those here.
The week is almost halfway over! Then you get to enjoy fall weather, Georgia football, and a beautiful weekend.
Go Dawgs!