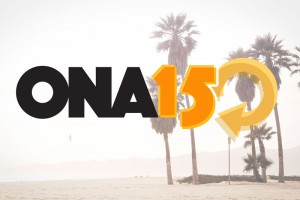 Five members of ONA/SPJ at UGA are attending ONA15, an annual gathering of digital journalists sponsored by the Online News Association. This year, it's held in Los Angeles.
Here are five things we're excited about as we prepare for the conference.
The sessions. The core of the conference is covered in workshops that range in topics, such as optimizing content for mobile platforms, managing newsrooms to promote a digital focus, audience engagement and maintaining journalistic ethics in the digital era. A few stand out workshops include "Building Digital Culture in J Schools," "Presidential Race '16: Riding the Digital Campaign Bus" and "Behind the Screens: Creating a Great News App."
Networking. With so many of the leading digital journalists together in one spot, we can't wait to meet and talk with our fellow conference attendees.
Keynote speakers. As if the sessions weren't enough, ONA15 is also sponsoring keynote speakers who will discuss the influence of Google, pushing against online harassment and a look at a winning investigative story.
The Student Newsroom. Our very own Vice President Kendall Trammell has been selected to participate in ONA's Student Newsroom. Under the guidance of professional mentors and sponsored by google, she, along with 19 other students across the country, will produce content for the ONA website before, during and after the conference.
Karaoke. By the end of the conference, when we are buzzing with excitement from the new digital tools we learned, we can't wait to kick back and belt out our favorite songs during karaoke.
Stay up to date with us as we move through the conference by following @ONASPJatUGA or @mlbaruchman on Twitter. Tweet us questions you want answered by using #AskONAUGA.