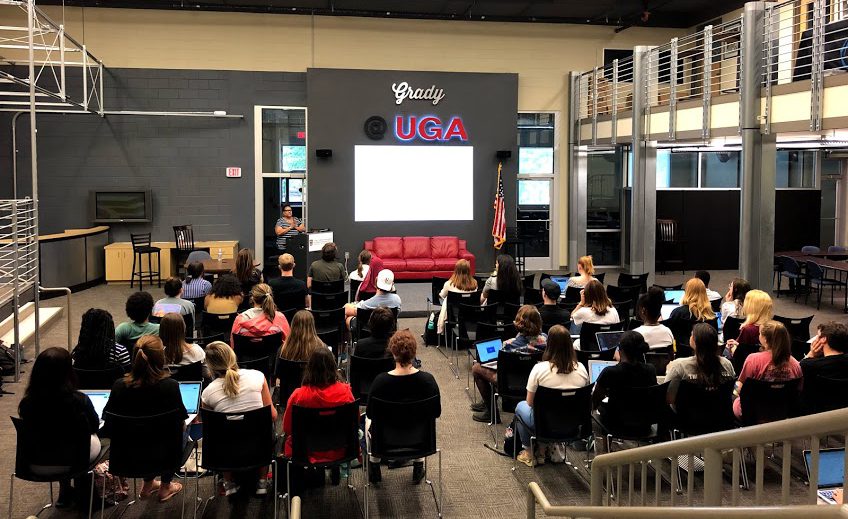 By Kelly Mayes, vice president and Joshua Tillman, executive planner
ONA and SPJ's first meeting of the semester was a Google News Initiative training session with guest speaker, Benét J. Wilson on Tuesday, Aug. 27 at 5:30 p.m.
Wilson's presentation began with a synopsis of her ascent into the world of aviation writing. She then gave a little bit of background on the Google training program during which she gained knowledge and skills to teach both student journalists, and journalists who have been in the field for years.
Wilson gave an in-depth presentation about tools, tips and tricks for using Google as journalists. She taught attendees about ways journalists can use Google Translate, Google Scholar, and Google Reverse Images to expedite and further their reporting.
All of these services are free, and are a great way to verify pictures, sources, and any other relevant information needed for a story.
We were pleased to have around 50-75 people in attendance at this meeting. Both Grady Faculty members and students came out to learn more about these tools.