Welcome back!
See you next week . . .
We'll explain what we have prepared for you this semester as well as what you can expect from the executive board — that's Jill Armitage, Grace Donnelly and Kendall Trammell.
We'll also introduce you to the ONA and SPJ liasons for this year — Michelle Baruchman and Lisa Fu.
We'll talk about the conferences some members are gearing up for this semester as well as opportunities for you to get involved in some Grady-sponsored events.
---
BE THERE
WHO: All students
WHAT: ONA/SPJ Welcome Back/Info Meeting
WHEN: Aug. 26 from 6-7:30 p.m.
WHERE: Peyton Anderson Forum (aka Drewry Room) at the Grady College of Journalism and Mass Communication
RSVP: Join the Facebook event page
---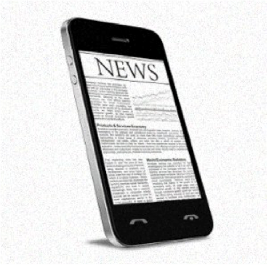 Join our Mobile News Lab
Our Mobile News Lab is an immersive experience that correlates to real-world challenges and projects. Come join us Aug. 24 through Oct. 19, Mondays at 6 p.m. to become a part of this program. We'll start off next week in the Peyton Anderson Forum. For the following sessions, we'll meet at The Red & Black (540 Baxter Street).
Topics include:
-Video and Photojournalism techniques
-Research methods
-Mobile Design

Cost is $35 per student, to be brought to the first meeting.
All students are welcome!
---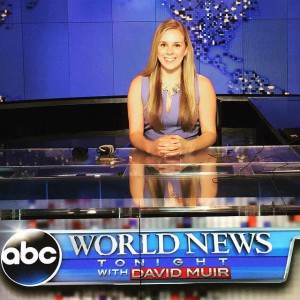 Tell us what you did this summer
Whether you went backpacking through Europe or had an stellar internship with ABC News like Macey Kessler (pictured), we want to know what you did. Send us your photos by tagging us on Instagram @onspj_uga or tweeting at us @ONASPJatUGA. We'll share it on our website and our social media accounts.